© 2014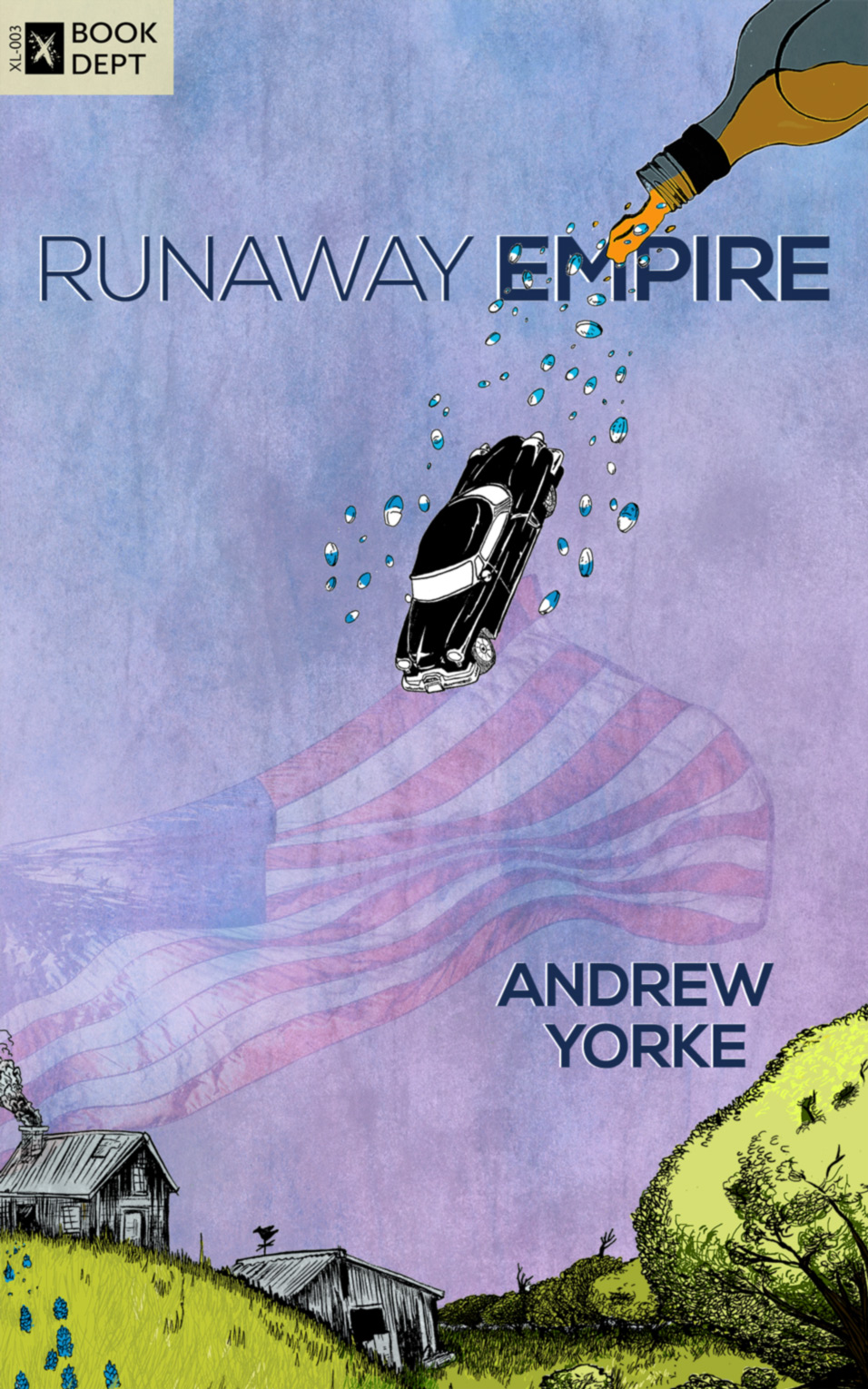 by Andrew Yorke
Published on
84 pages
ISBN: 978–0–9852000–3–9
(ePub) ISBN: 978–0–9852000–2–2
Listen to the author's accompanying mix on Spotify.
Available on: Amazon, Barnes & Noble, iBookstore
Heartwarming. One of a kind. Generation defining. These are just a few of the many accolades used by critics and readers alike in describing the latest adventure from author Andrew Yorke, who delivers one of the pivotal stories of modern times. A story of atonement, great risk, and the triumph of the human spirit, Runaway Empire captivates readers with an experience that is both heroic and intimate.
On the day of the massacre at Sandy Hook Elementary, the media described the tragedy with a "gossipial" madness that left Arthur, a jaded college graduate, incensed. He felt compelled to act. When a serendipitous e-mail introduces Arthur to a committed band of young, flawed heroes, they set out together, determined to help the Newtown community. Though their adventure takes an unexpected turn when a high-speed chase leads them into the countryside, their journey together takes them deep inside their hearts and souls. And it transforms two strangers into passionate but conflicted lovers. When life finally returns to normal, all four have changed as they realize that to be an American, indeed to be human, means rising to the occasion in any way we can.
Yorke began Runaway Empire in the immediate wake of the Sandy Hook shooting, interviewing peers, taking notes on his conversations with strangers young and old, and digging deep into his own tribulations. The resultant story reassures us, inspires us, and reminds us that we each make the biggest difference when we allow ourselves to try. With a portion of the proceeds being donated to the non-profit organization Sandy Hook Promise, Runaway Empire delivers an uplifting experience, instilling hope and faith in ourselves and our futures.